Cleveland Foot & Ankle Clinic Wound Care Center
Kent State and The Cleveland Foot and Ankle Clinic to Open Wound Care Center: 
The Kent State University College of Podiatric Medicine is teaming up with the Cleveland Foot and Ankle Clinic to help reach a segment of the population that may not otherwise receive care for wounds that fail to heal.
This Fall, Kent State will start enrolling patients in a clinical trial at the new Wound Care and Research Clinic inside the Cleveland Foot and Ankle Clinic in downtown Cleveland. The goal is to bring advance clinical trials and cutting-edge therapies to patients suffering with non-healing wounds. These advancements will be offered free of charge to patients who qualify.
The efficacy of advanced wound care products will be evaluated at this clinic. Patients entered into these trials will have access to cutting-edge therapies, such as amniotic tissue grafts used to aid in healing of difficult-to-treat diabetic foot ulcers. A novel offloading cast will also be employed to help decrease pressure on the bottom of patient's feet. Chronic, or non-healing, wounds represent a significant burden to patients, health care professionals and the United States health care industry. Estimates show that nearly 7 million patients are suffering from non-healing advanced wounds, and the cost to treat these conditions exceeds $50 billion annually.
Diabetes is one of the biggest risk factors for non-healing wounds. More than 9 percent of the U.S. population has this disease, and the numbers are growing. Patients affected with diabetes often develop neuropathy, reduced sensation in their hands and feet, causing them not to feel injuries right away. Diabetes can also interfere with blood flow so that these wounds are slower to heal. 
Another common cause of non-healing ulcers is a dysfunction within the vascular system. More than 1 million people suffer from peripheral vascular wounds combined. When leg veins fail to return blood flow to the heart efficiently, the extra fluid can accumulate in the tissues. This fluid can lead to skin breakdown and ulcer development. These types of ulcers are less common but extremely painful.
Given the aging population and increasing prevalence of chronic health conditions, we are also seeing a growing number of wounds caused by pressure, typically referred to as 'bed sores'. Annually 2.5 million patients over the age of 75 acquire a pressure ulcer. This represents more than 13 percent of our population and is on the rise.These staggering statistics exhibit the expanding need for specialized wound care sectors in the health care industry.
"Given the climate of health care today, the increasing need for advanced wound care therapies in this growing patient population, and due to the unlimited potential opportunities to establish Kent State's College of Podiatric Medicine in this evolving sector in both clinical research and publishing, we saw the need to open a wound care and research clinic," said Windy Cole, DPM, associate professor and director of the Wound Care Program in Kent State's College of Podiatric Medicine.
Kent State's Wound Care Center is located inside the Cleveland Foot and Ankle Clinic at 7000 Euclid Avenue Suite 101.
"My hope is to help many of our area's uninsured and underinsured patients receive treatments they may otherwise be unable to have," Cole said.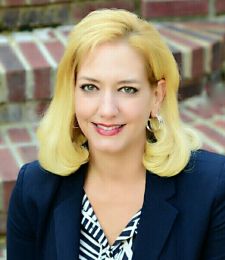 If you think you may have a Diabetic Foot Ulcer and would like to participate in this study or have questions, please call:
Dr. Windy Cole, DPM
KSU-Cleveland Foot & Ankle Clinic
7000 Euclid Avenue - Suite 101
216-231-5612