The Raymond Carver Review is a venue for scholars, students, and readers to locate new critical essays on the work of American short story writer, Raymond Carver (1938-1988).
While articles on Carver's fiction, and poetry as well are anticipated, the RCR would also like to see studies of Carver's non-fiction. Of particular interest to the RCR are critical approaches to Carver that discuss his work in relation to class, gender, culture, politics, place, milieu, and theory, both nationally and internationally. Also of interest are studies of Carver's writing and editing processes, influences, collaboration, craft, technique, fictional or poetic theory, and newly emerging areas of scholarly studies as they apply to Carver's work.  Essays that explore film or dramatic applications of Carver's work will also be considered for review. Current Carver studies are looking closely at Carver's work pre-Lish and post-Lish, as well as work that appears under editorial influence. Additionally, essays on writers or work connected to Carver [Murakami, Gallagher, Ford, Wolff] in convincing, meaningful ways will also be considered. The Raymond Carver Review is ultimately looking for thought-provoking, well-written essays that advance Carver studies through innovative scholarly study. Review Copies of books relating to Carver or to any aspect of Carver studies are welcome.
Work accepted for publication in The Raymond Carver Review is free to general readers, researchers, and scholars; back issues are archived and available.               
The Raymond Carver Review, with its redevelopment as an annual journal, now reads on a rolling basis.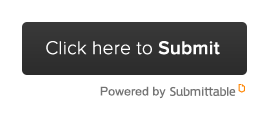 Please query the editor with questions (identify "RCR Question" on the subject line).
Robert Miltner
Editor, The Raymond Carver Review
Professor of English
Kent State University at Stark
6000 Frank Avenue NW
Canton, Ohio 44720
rmiltner@kent.edu