When submitting to The Raymond Carver Review, include both a brief abstract (approximately 250 words accompanied by a list of ten indexing terms) and your scholarly essay. Because manuscripts submitted will be blind judged, the author's name should not appear anywhere either on the abstract or the scholarly essay. Paginate your essay and use end notes rather than footnotes. 
Submitted essays need to adhere to the latest MLA Style Manual. Please review a sample issue of The Raymond Carver Review, either from the current issue or from the archives, before submitting your work so as to get a sense of the general length and style, as well as topics or works that have been discussed in previous issues.
Submissions will now be accepted only through Submittable. Submissions to the journal as an attachment to an email will no longer being accepted.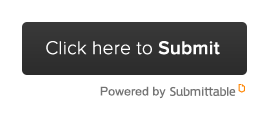 Essay of interest will be peer-reviewed by two readers with expertise in the area of the subject of the essay and with the genre (poetry, fiction discussed in the essay); in some instances, a third reader may be included in the peer-review.  Our peer-reviewers are emerging or established Carver scholars. 
Please contact the editor with questions (identify "Question" on the subject line).
Robert Miltner, PhD
Editor, The Raymond Carver Review
rmiltner@kent.edu