Sign up below If you would like To volunteer for the Kent Creativity Festival!
We are looking for volunteers to help set up (8-10 a.m.), tear down (5-6 p.m.), and to assist artists and participants during the festival (anytime between 11 a.m. and 5 p.m.).
Please choose your time slot on the sign-up form.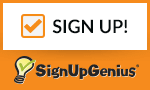 Please call Gloria at 330-672-8386 for more information.