Manfred van Dulmen, Ph.D.
PRINCIPAL INVESTIGATOR: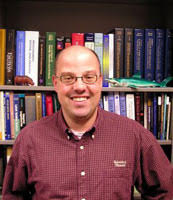 Manfred van Dulmen, Ph.D.
View CV
Professor & Associate Chair
Kent State University
Dept. of Psychological Sciences
Manfred is an Associate Professor and Associate Chair in the Department of Psychological Sciences at Kent State University. He currently also serves at the Editor-in-Chief for the journal Emerging Adulthood. His research interests include (a) adolescent and young adult romantic relationships and experiences, (b) externalizing behavior problems and aggression directed towards self and others, and (c) measurement and methodology. In his free time he enjoys spending time with his wife and three children as well as keeping up with college and professional sports in the region and around the world.